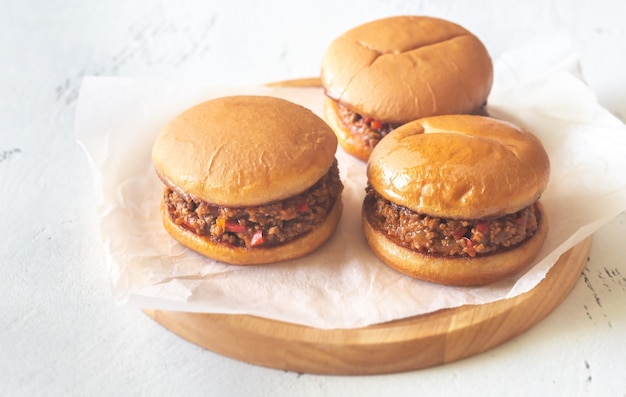 INGREDIENTS:
3 lbs. ground beef
1 C. onions diced
1 C. celery diced
1 C. green pepper diced
1 1/2 C. ketchup
2 Tbsp. Worcestershire sauce
1 6 oz. can tomato paste
3/4 C. water
1/2 tsp. paprika
3 Tbsp. vinegar
3 Tbsp. brown sugar
1 tsp. dry mustard
DIRECTIONS:
Brown ground beef in a skillet and break up into small pieces. Add to slow cooker.
Add the rest of the ingredients and mix well. Turn on low and cook for 8 hours.
Serve on hamburger buns.