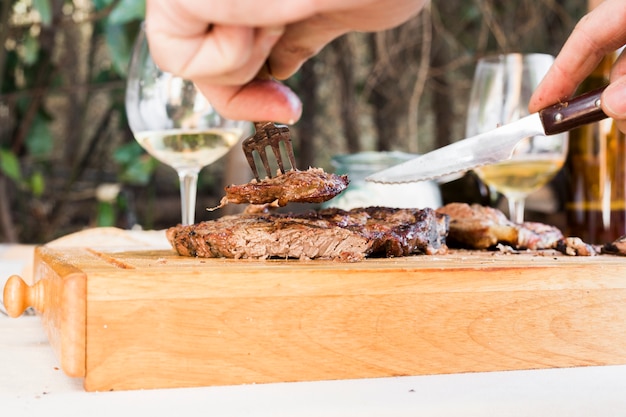 INGREDIENTS:
STEAK:
1/2 tsp. ground cumin
1/4 tsp. salt
1/4 tsp. black pepper
16oz skirt steak
SAUCE:
1/2 medium garlic clove
1/4 tsp. salt
1/2 cup coarsely chopped fresh cilantro
2 tbsp. olive oil
1 tbsp. fresh lemon juice
a pinch of cayenne
DIRECTIONS:
For the sauce: mince garlic and mash to a paste with salt. Transfer to a blender and add remaining sauce ingredients, then blend until smooth.
Preheat air fryer to 390°F. Stir together cumin, salt, and pepper in a small bowl. Pat steak dry, then rub both sides of steaks with cumin mixture.
Place into air fryer and program to 390°F for 15-18 minutes (medium rare). Serve steak drizzled with sauce.