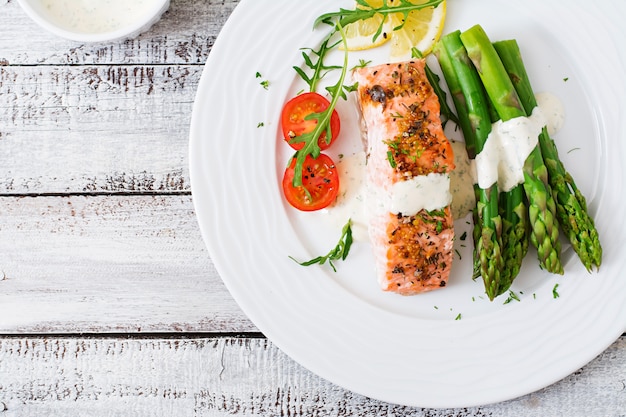 INGREDIENTS:
1/3 cup fat-free mayonnaise
1 ½ tbsp. of finely chopped fresh basil
1 tbsp. lemon juice
2 tbsp. bottled sun-dried tomato
1 ½ lb. swordfish, halibut, shark,
tuna, or salmon steaks
DIRECTIONS:
Combine the first four ingredients in a small bowl; mix well. Set aside 4 tbsp. of the mixture for later use.
Brush remaining mixture onto both sides of fish steaks.
Let stand for 10 minutes to marinate.
Place fish steaks onto grill. Grill for 5-10 minutes or until fish flakes easily.
To serve, transfer fish steaks onto plate and top each with the remaining mayonnaise mixture.