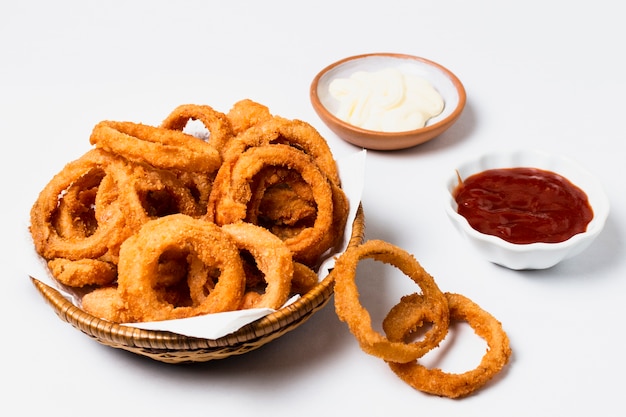 INGREDIENTS:
1 med. mild white onion
3 tbsp. sifted flour
1/4 tsp. salt
2 tbsp. olive oil
2 tbsp. cup milk
1 egg, slightly beaten
DIRECTIONS:
Slice onion 1/4 inch thick and separate into rings.
Preheat air fryer to 390°F for 3 minutes.
Combine remaining ingredients in a bowl and stir just until dry ingredients are moistened.
Dip onion rings into flour mixture.
Place into air fryer and program to cook at 390°F for 21-24 minutes.
Repeat process until all onion rings are cooked.