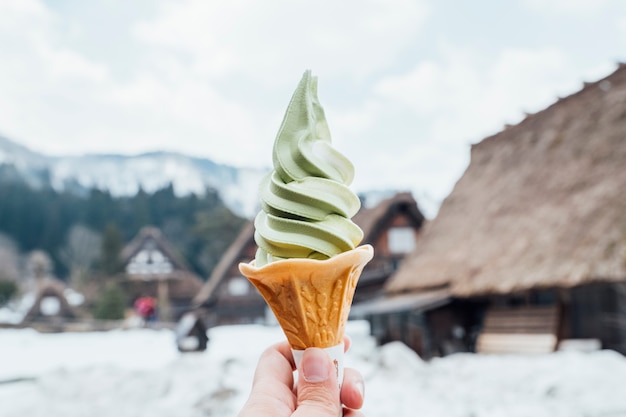 INGREDIENTS:
2 cups plain Greek yogurt
¾ cup maple syrup
1 1/2 tbsp. matcha powder
1 tsp. vanilla extract
DIRECTIONS:
Place all ingredients in a blender and blend until fully mixed. If not freezing immediately, cover and refrigerate until ready to use.
Turn on ice cream maker and pour in ingredients. Allow to mix and freeze until desired consistency is reached, checking every few minutes.
Serve in cups or cones, add toppings as desired.