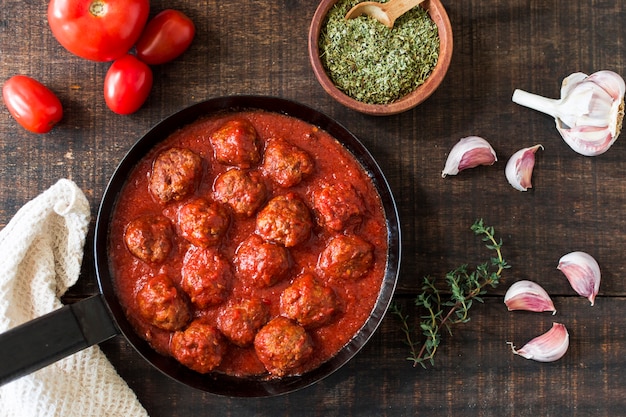 MEATBALL INGREDIENTS:
1 lb. ground beef
½ lb. Italian sausage
2 eggs
¼ cup milk
½ cup dry breadcrumbs
3 tbsp. grated parmesan cheese
½ tsp. garlic powder
salt and pepper
MEATBALL DIRECTIONS:
In a bowl, beat eggs and add milk. Add beef and Italian sausage. Mix together. Add rest of ingredients and mix until combined.
Shape the mixture into 1 inch balls and place on a greased cookie sheet.
Bake at 350°F. for 15 minutes. Add to slow cooker.
SAUCE INGREDIENTS:
1 (15-oz.) can tomato sauce
1 (6-oz.) can tomato paste
1 small onion chopped
½ cup green pepper
½ cup beef broth
1/3 cup water
2 garlic cloves minced
1 tsp. oregano
1 tsp. salt
1 tsp. sugar
1 2 tsp. pepper
SAUCE DIRECTIONS:
Mix all ingredients in a bowl and pour over the meatballs.
Cover and cook on Low for 4 - 5 hours.