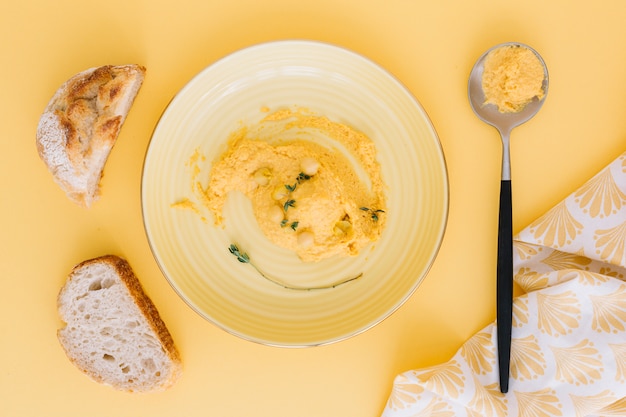 INGREDIENTS:
2 cans chickpeas
1 clove garlic, pressed or minced
3 tbsp olive oil
½ cup water
½ tsp salt
pinch of paprika
DIRECTIONS:
Remove the the chickpeas skins. Simply pinching them until the skin comes off then discard the skins.
Place the chickpeas in the blender with garlic, olive oil, ¼ cup water, and salt.
Blend until smooth, adding the remaining water one tbsp at a time to help the mix evenly blend.
Blend an additional 30 seconds and stream a small amount of olive oil in for additional smoothness.
Garnish with a sprinkle of paprika and olive oil.