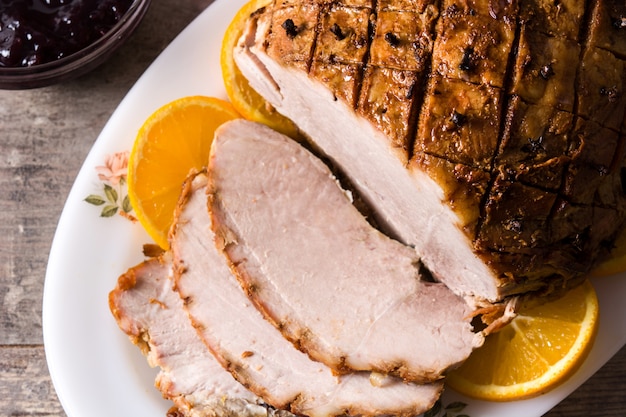 INGREDIENTS:
1 (5 lb) boneless ham
2 cups honey
2 cups brown sugar
2 tsp. nutmeg
2 tsp. ground cinnamon
5 1/3 tbsp. cider vinegar
2 tsp. ground cloves
DIRECTIONS:
Combine all ingredients except for the Ham and string into a saucepan. Stir over medium heat until warm. Coat Ham with mixture evenly. Cover and refrigerate overnight.
Place ham into oven. Set heat selection according to Roasting or Rotisserie.
Set Timer for 45 – 60 minutes or until heated through.
Let stand for 10 minutes before carving and serve.