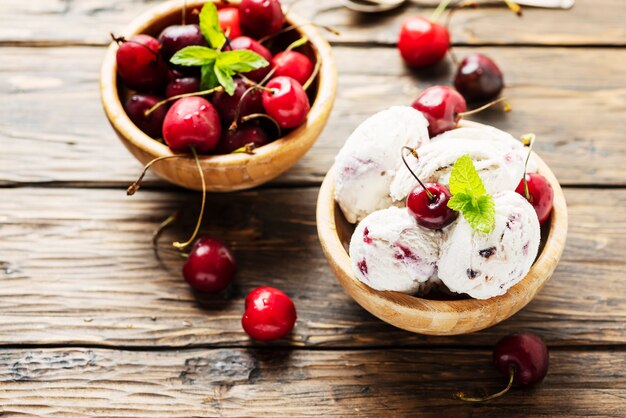 INGREDIENTS:
1/2 cup whole milk
1 cup heavy cream
1/2 cup sugar
1 tsp. vanilla extract
2 egg yolks
1/4 cup bing cherries; pitted and chopped
1/4 cup dark chocolate chips; chopped
DIRECTIONS:
In a medium saucepan on medium heat, combine the milk, cream, sugar, and vanilla. Whisk until sugar is melted. Remove from heat, set aside to cool.
Beat the egg yolks in a medium bowl and slowly add to the cooled milk mixture in the saucepan, whisking constantly.
Return the saucepan to the stove on medium heat. Whisk constantly until the custard slightly thickens (lightly coats a spoon).
Remove from heat and whisk constantly until room temperature.
Cover and chill until cold. (Refrigerate at least an hour or so to chill thoroughly)
Transfer ingredients carefully into the ice cream maker.
SelectHARD or SOFT button to begin operation. Add cherries and chocolate chips to mixture after 30-45 min to prevent ingredients from settling to the bottom or jamming the spatula.
Follow the operational instructions for serving and cleaning of the ice cream maker.