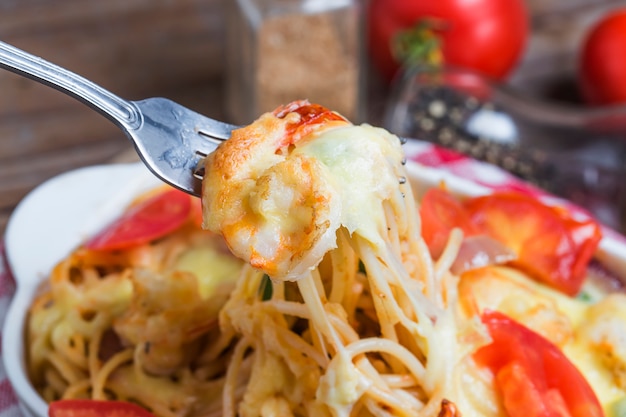 INGREDIENTS:
1 (2-lb.) block Velveeta cheese
1 (16-oz.) carton half-and-half
1 (8-oz) canned chopped tomatoes
1 small onion, chopped
4 pods garlic, minced
1 lb. raw shrimp
Cooked pasta of choice
DIRECTIONS:
Place cheese, half-and-half, tomatoes, onion and garlic in slow cooker and cook on Low for 4 hours.
Add shrimp and cook for another hour on High or until shrimp are pink.
Cook pasta of choice and spoon sauce over cooked pasta.