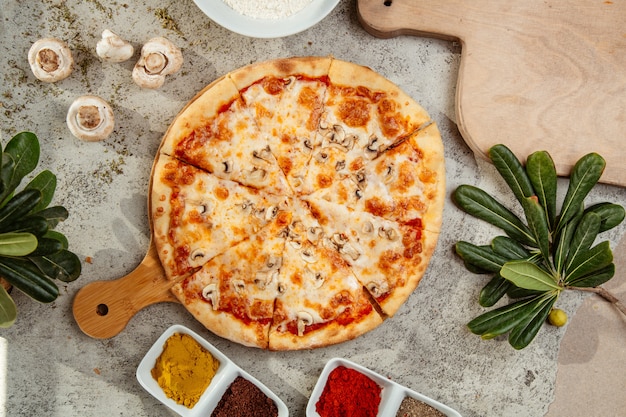 INGREDIENTS:
1 tube of refrigerated pre-made pizza crust dough
½ cup marinara sauce
½ cup shredded mozzarella cheese
¼ cup grated Parmesan cheese
DIRECTIONS:
Open the tube of pre-made pizza crust dough. Either use the whole dough to form a circle, cut in half and leave as a square, or cut in half and form to a thinner circle for thin crust.
Put the dough into the cooking pan and close the lid.
Plugin your air fryer, turn the dial to MED and set for 7 minutes. This will be pre-baking the dough before putting on any toppings.
When the timer sounds after 7 minutes, open the lid and use silicone tipped tongs to flip the dough over in the pan.
Top the cooked dough side with the sauce and then mix of the two kinds of cheese
Close the lid, keep the heat set at MED and set the timer for 10 minutes.
Cook until the cheese is golden and bubbly.
DO NOT cut directly in the cooking pan. Instead, use a large rubber spatula to slip under the pizza and transfer it to a cutting board.
Cut into 6 pieces and serve.