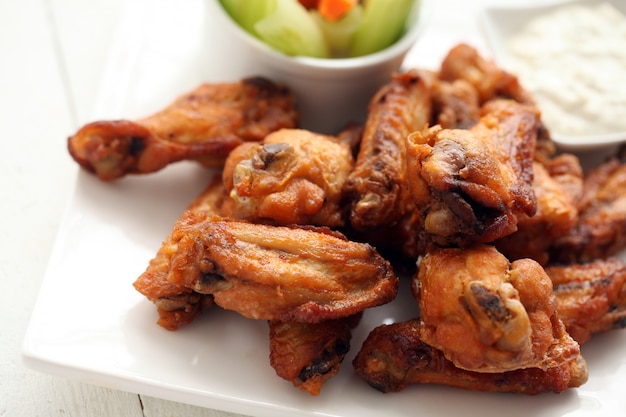 INGREDIENTS
12 wings (2lbs.)
Salt & pepper (optional)
1 tbsp. vegetable oil
2 tbsp. butter
1 to 2.5 tsp. hot sauce
1/2 tsp. white vinegar
DIRECTIONS
1. Sprinkle wings with salt and pepper, to taste.
2. Preheat air fryer to 390°F for 3 minutes.
3. Place wings into air fryer and program to cook at 390°F for 23-29 minutes.
4. When wings are golden brown and crisp, remove from air fryer. Add rest of wings; repeat process.
5. Meanwhile, melt butter in saucepan; add hot sauce, to taste and vinegar. Pour sauce over wings and mix well to cover.
6. Serve with blue cheese dressing and celery sticks.