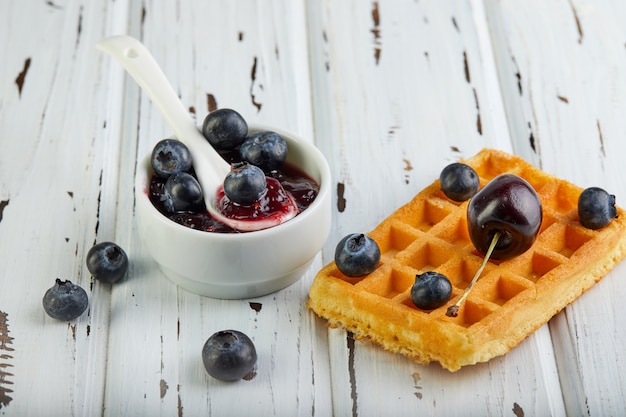 INGREDIENTS:
2 tbsp butter
2 pints blueberries, cleaned
¾ cups sugar
1 tsp sugar
1 tsp cornstarch
juice of 1 lemon
DIRECTIONS:
Combine the butter, blueberries, sugar, cornstarch and lemon juice in a small pot over medium-high heat.
Bring up to a low boil and stir gently until the berries break down and release their juice. The consistency should remain a bit chunky. As it cools down slightly, it will thicken up.