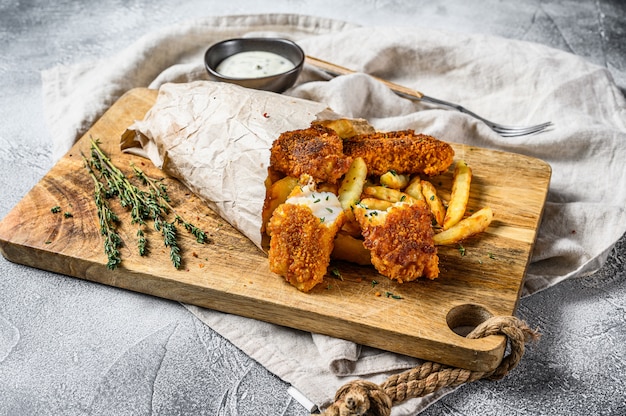 INGREDIENTS:
1 cup flour1 tsp. salt
1 tsp. baking powder
1/2 tsp. dried dill weed
3/4 cup beer
1/2 cup milk
2 eggs
2 pounds cod fillets
2 tbsp. vegetable oil
SAUCE:
1 cup Pea Shoots
1 cup baby lettuce leaves
1/3 cup low-fat mayonnaise
1/3 cup low-fat plain yogurt
DIRECTIONS:
In a large bowl, mix together flour, salt, baking powder, and dill. Add beer, milk, oil, and eggs; mix well.
Place fish fillets in batter mixture, coat well, and let stand for 15 minutes.
Preheat air fryer to 392°F for 3 minutes. Place fish into the air fryer and program to cook at 392°F for 10-15 minutes. Repeat the process until all fish is cooked.
For the sauce, puree everything up in a food processor and sprinkle with paprika (optional).