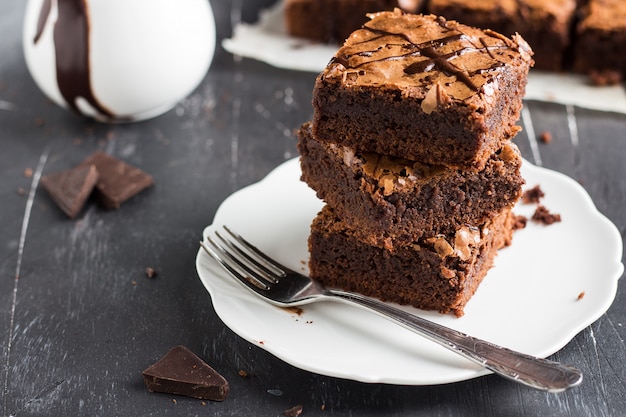 INGREDIENTS:
1 box of brownie batter mix
Nonstick cooking spray or oil
DIRECTIONS:
Prepare the brownie batter according to the package instructions.
While not in the cooker, lightly coat the cooking pan with nonstick spray or oil.
Pour the batter into the cooking pan.
Place the cooking pan into the air fryer. Close the lid.
Plug in the air fryer. Turn the dial to MED and set the timer to 16 minutes.
When the timer sounds, open the lid. Insert a toothpick into the center of the pan. If it comes out clean without streaks of batter, the brownies are done. If they are not done, cook for an additional 4 minutes.
Use the heat-resistant handles to remove the pan from the air fryer and place it on a folded towel or heat-safe surface. Allow cooling completely.
Once cool, flip onto a plate. Use only plastic or silicone utensils to cut the brownies while still in the cooking pan. Sharp or metal utensils may scratch the surface.