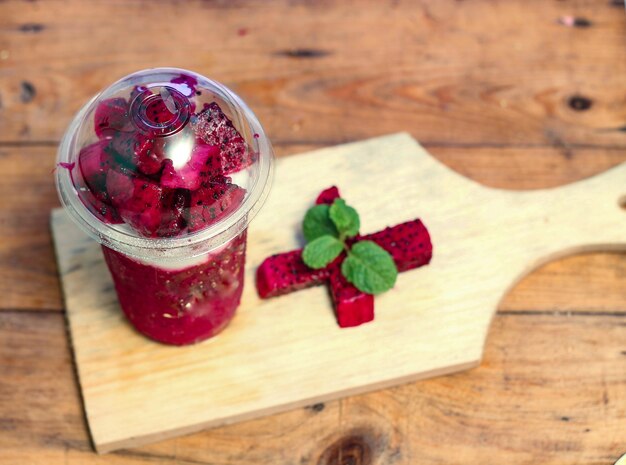 INGREDIENTS:
1 dragon fruit
1 banana
1 young 'drinking' coconut or a 400 ml (14 fl oz) can coconut milk
1 large handful of ice cubes
DIRECTIONS:
Peel the dragon fruit and banana cut them in large pieces and place in a blender.
Open the young coconut and pour the water into a measuring jug.
Pour 250ml (8 ½ fl oz/1 cup) of the coconut water over the fruit, then scoop out 125 g
(4 oz or ½ cup) of the soft coconut meat and add to the blender.
Add the ice cubes and blend until smooth. Serve immediately in tall glasses with straws.